SOIL STABILISATION
QLD Shotcrete are the soil stabilisation experts for any residential, civil or commercial project in South East Queensland.
What is Soil Stabilisation?
Any method of changing the soil structure to meet an engineering purpose, which helps prevent soil erosion and assists with drainage solutions.
Processes and Methods
One of the oldest and proven methods of soil stabilisation is mechanical stabilisation. Mechanical methods include physically adding building materials to the soil in order to alter its gradation and solidity.
Soil Stabilisation can also be achieved by the addition of different structural elements and procedures such as:
Rock and Soil nails
Ground anchors
Self drilling Anchors
Temporary or Permanent rock and soil nails
Grass roots matting
Mac matting
These all help increase the strength of the material being built upon.
Factors affecting the mechanical stability of the soil include:
Strength and contents of the constituent materials

The amount of materials and gradation in the mix

The current percentage of soil binding

The mixing, rolling, and compaction processes being used


Environmental conditions
The Benefits of Soil Stabilisation
Accelerates the construction process
Strengthening – where soil structure is poor
Prevents soil erosion
Reduces the need for expensive surface treatments
Reduces the need to transport additional soil materials to the site
Mechanical methods are cheaper than other procedures
QLD Shotcrete Services – Your Soil Stabilisation Specialists
 At Queensland Shotcrete Services we specialise in soil stabilisation in Brisbane, the Gold Coast or anywhere else in Queensland. Our highly skilled ground engineers will deliver soil stabilisation techniques that can be used for any civil, commercial or residential project.
The team at Queensland Shotcrete Services can use soil stabilisation to help with the bearing capacity for the base of your next build, or even a retaining wall that not only reinforces your sloped or elevated landscape but also works as an excellent solution for runoff.
We provide our services for all residential, commercial and civil projects throughout Australia from our headquarters on the Gold Coast. If you need professional soil stabilisation in Brisbane, the Gold Coast or anywhere else in Queensland contact us for a free quote today.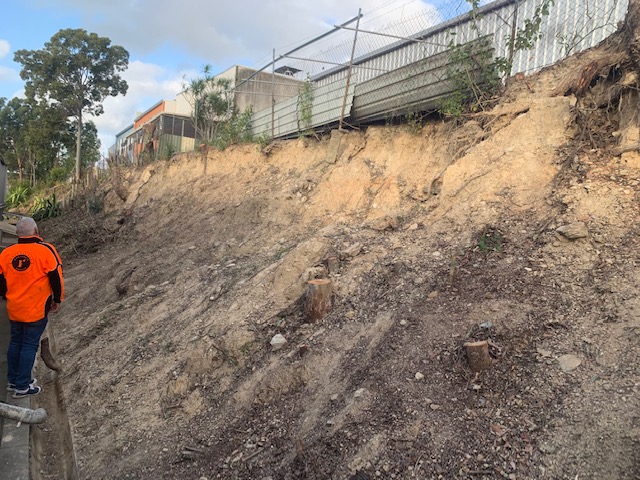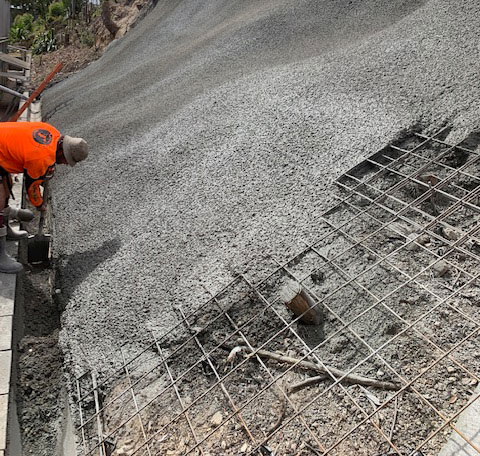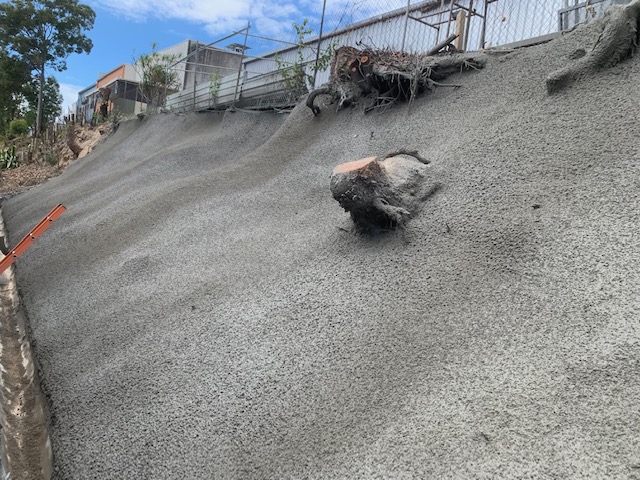 SOIL STABILISATION ENQUIRY
Contact us today for a free, no-obligation quote. Based on the Gold Coast, we service residential, commercial and civil construction clients based throughout Queensland and Australia Wide. Would you like to speak to one of our team?
Simply call  0417 752 863​