Civil Ground Anchors are commonly used in the civil construction industry as a soil stabilization method.
Engineering soil tests determine what aspects of Ground Anchoring are required to fulfil the job at hand.
From the soil test right through to the installation of Rock Bolts and Soil Nails, Qld Shotcrete Services have you covered.
Qld Shotcrete Services are experts in all Civil Ground Anchoring processes including:
Soil testing and geotechnical reports

Installation of all Ground Anchoring techniques from rock bolts to soil nails

Installation of piers and footings

 

Steel Reinforcement
Qld Shotcrete services can cover all aspects of Ground Anchoring to ensure the shotcreting process can commence on the best possible foundation.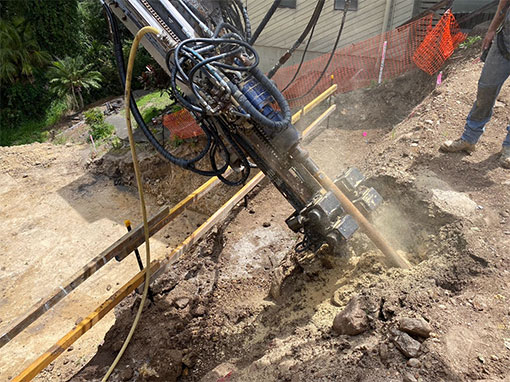 GROUND ANCHORING ENQUIRY
To request a quote for your upcoming civil project, don't hesitate to contact us to request further information or to arrange a quote.